Bagging or liquid Filling controller WI 2009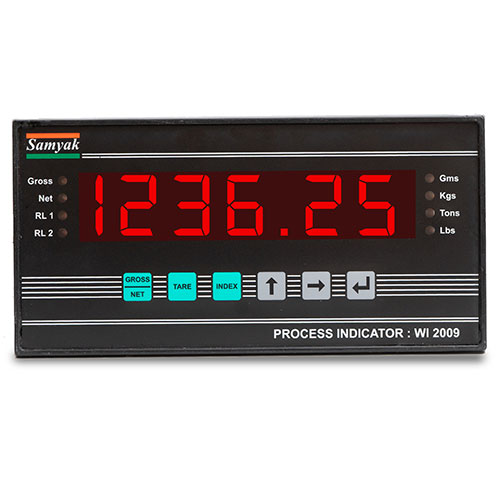 This unit is designed to control automatic bagging machine. Feeding mechanism can be vibration plate or through pneumatic valve.
With good accuracy and powerful functionality, this controller is suitable for bagging applications of dry powder and small uniform particles like sugar, salt, seed, grain, milk powder, coffee etc.
Salient Features:
Small volume, unique design, easy operation
Accepts input from 4-wire load cells
Digital Inputs: up to 4
Digital calibration with or without weights
Outputs:

Control Output: up to 6 relays / Transistor
Batch Over /Ready signal
High precision 12/16-bit analog output
RS232/RS485 Interface for Printing or Computer software

Fast, Moderate and Slow feeding
Digital filtering by adjusting :

Step width, Moving Average

Password for calibration, operation parameters
Automatic zeroing when power up
Zero tracking
Configurable timings for all operations
Specifications:
Operating voltage: 24 VDC or 115-230 VAC
Display: 7-Segment LED or Alphanumeric LCD
Enclosure: Panel mount, General Purpose
The controller can be used in Master and Slave arrangement to improve speed Drum filling or Bagging.
Controller can be programmed to select predefined recipe by Digital inputs. One can wire selector switch on digital inputs.