Serial to USB Mass Storage Interface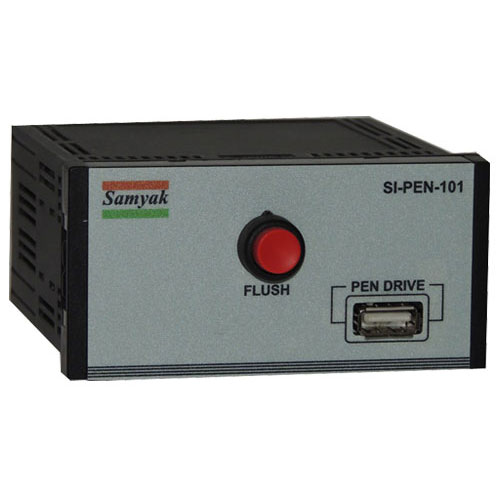 This is a Microcontroller based unit interface unit.
It acquires data from RS-232/RS-485 serial port and stores it on commonly used, available and low cost USB Flash Device.
The unit is very useful when it comes to acquiring data from a remote and/or un-attended location with little or no connectivity in terms of broad band /Dialup internet. GSM/GPRS or even PSTN.
Specifications :
Serial Interface: RS-232
Backup memory: USB Pen Driver (To be attached externally)
Operating voltage: 24VDC +/- 20%
Status Indicator LEDs: Power & USB activities
Enclosure: DIN Rail mount
Dimensions: 75 x 45 x 125 mm (D)