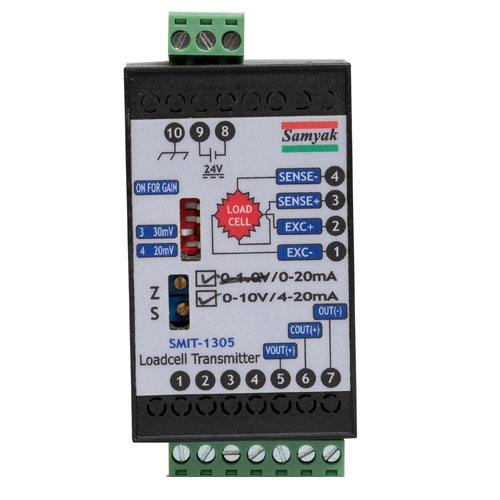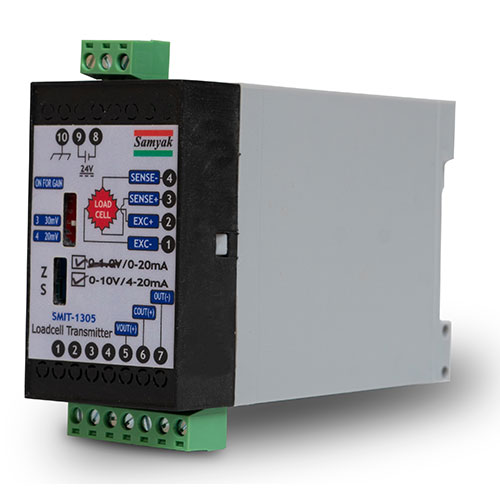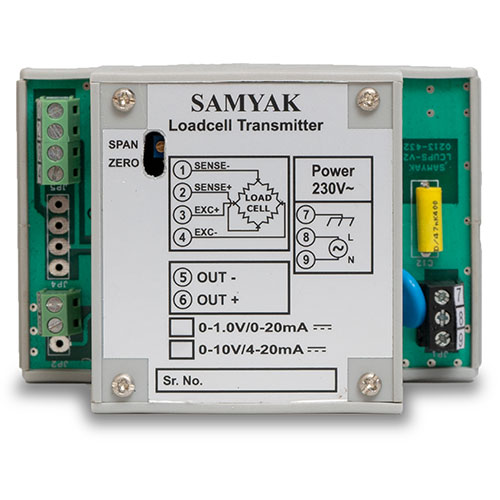 This unit is very useful tool to interface load cell as an input to the Indicators, controllers, PLC having industry standard analog inputs: current or Voltage.
SPECIFICATIONS:
This is a DIN rail mount unit.
It can be field mounted near load cell. As signal is amplified and than transmitted from field, it drastically reduces chances of noise pick up.
Output of the amplifier is linearly proportional to weight applied on the sensor.
Operating voltage: 24 VDC
Input: Load cell (4 wires)
Excitation voltage: 10VDC
Operating temperature range: 0 to 60 Deg Cent
Accuracy better than 0.5% of Full scale
Output:

4-20mA / 0-10VDC (Field configured)

Enclosure: DIN Rail mounting type, Plastic
Size: 112 (W) x 76 (H) x 45 (D) in mm
Applications:
Weighing systems
Tension measurement systems